My Little Pony.
---
Providing the the ultimate fan service in the franchise's first mobile game.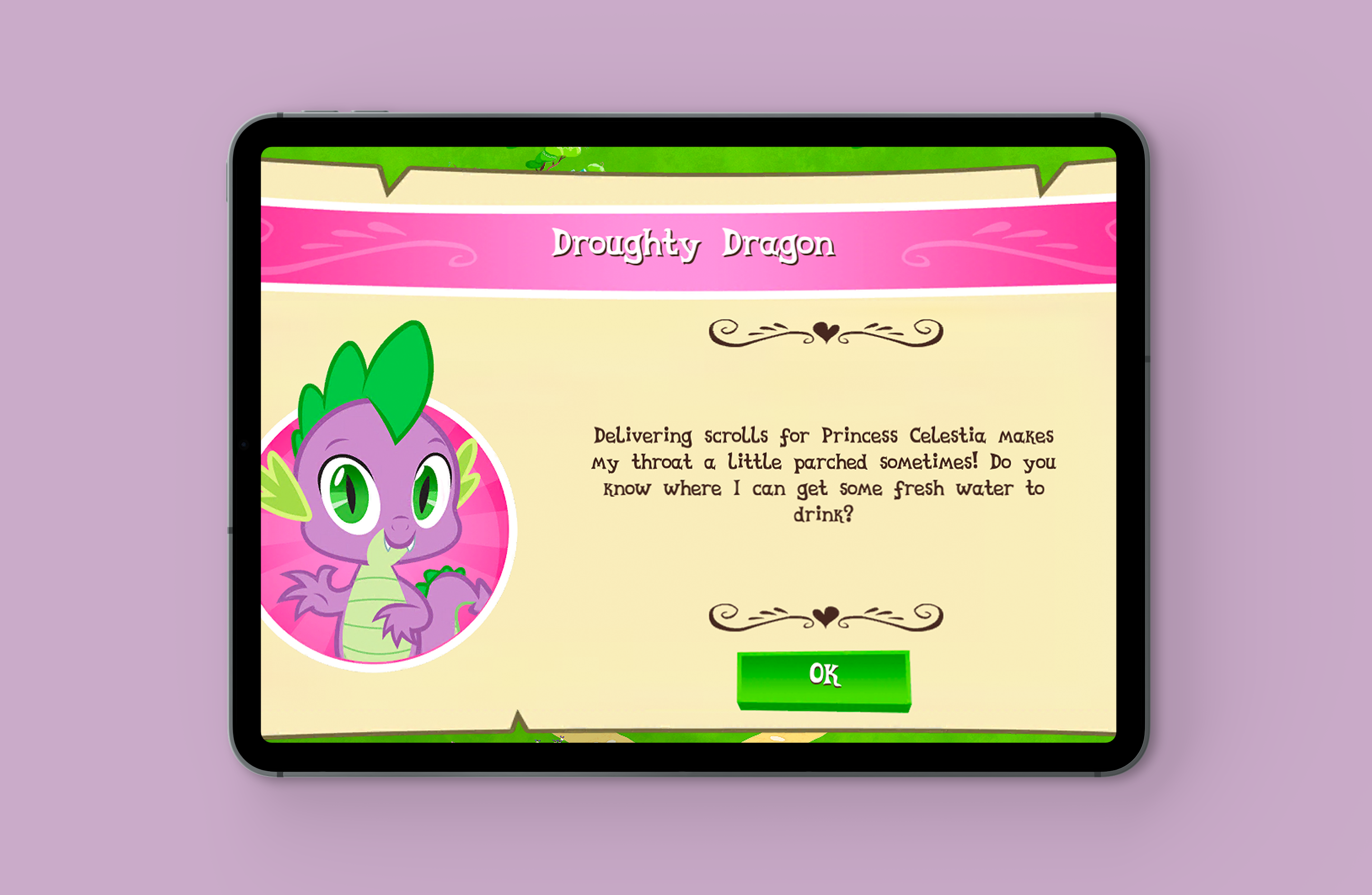 CONTEXT
My Little Pony: Friendship is Magic is a city builder with fun mini-games based on the popular animated TV series by Hasbro. This Gameloft-developed title was the first mobile game for the franchise.


WORK
As the Lead Narrative Designer for the game, I worked closely with Hasbro, watched every episode of the show, and conducted research by looking at various My Little Pony materials (e.g. forums, fan sites) to get a sense of the characters and the stories, as well as what fans expected.

I worked closely with the game designers, designing the macro objectives based on the premise of the first several episodes of Season 1, which pits the ponies against the evil mare Nightmare Moon. I also wrote the dialogue, quest text, Pony bios, and item descriptions.

Additionally, I wrote the voice-over script for the cutscenes and character barks, which utilized the show's voice actors. We also tested the game with fans of all ages to get feedback on the gameplay mechanics and in-game text, which is how we were able to implement the voice-over to help younger players understand how to play the game.