DIRECTV Web & Mobile.
---
Helping customers easily access entertainment and manage their accounts.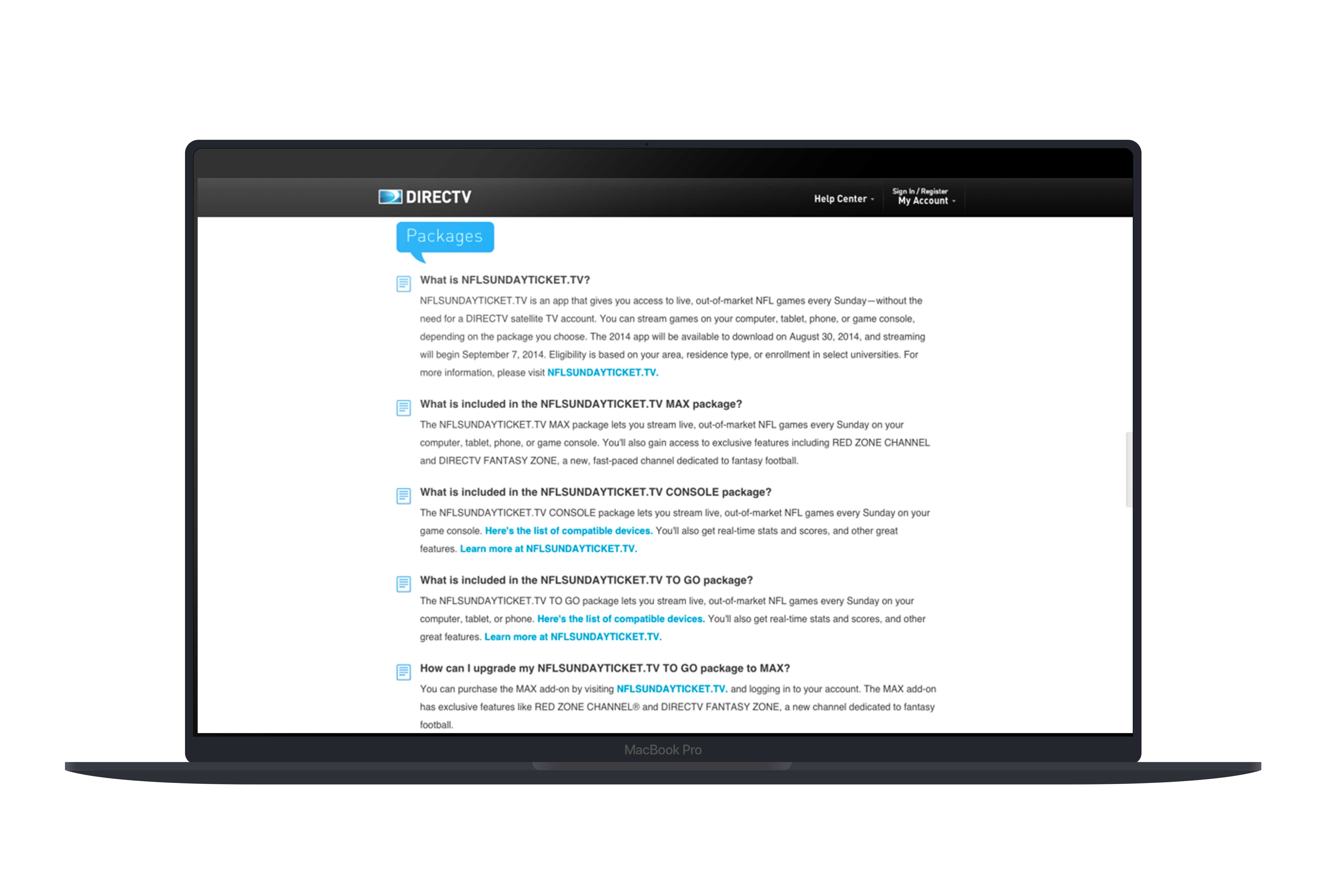 CONTEXT
Launched in 1994, DIRECTV is a direct broadcast satellite provider serving households in the United States, Latin America, and the Caribbean. In 2015, DIRECTV was acquired by AT&T.

Based on analytics and user research, DIRECTV wanted to streamline the "My Account" experience (dubbed "self care") for existing customers by revamping the visual design, user interface, and copy for both mobile and web.


WORK
As Senior UX Writer, I worked closely with UX/UI designers, engineers, and business analysts to write user interface copy for all of the "My Account" sections, which included bill pay, equipment services, and channel subscriptions. I also participated in user research, writing copy for prototypes and A/B tests to ensure customers understood the nomenclature and instructions. I also worked with call centers to write scripts for online FAQs, helping users find simple instructions online, and helping the business reduce call center volume.